As cocktail revivalists have sought to rebuild their temples to temptation, they've necessarily delved into records of when the cocktail was king. Many celebrated drinks manuals preserved recipes for posterity, but these were only lists of parts. To breathe fully of air that was once bitters-scented, we were bequeathed a legacy of cocktail culture in celluloid. Gloriously ostentatious drinking draped all over films of the 1930s: Noël Coward forever on balconies with coupe in hand, or Myrna Loy ordering five more Martinis to line up next to the one she's just been served, or any of the endless scenes in celestial nightclubs full of diamanté-encrusted gowns, crisp tuxedos, and icy, gurgling bottles. These films show the grand glamour that sophisticated cocktailing can—should—must entail.
But there is also another cinema, say French films from the 1950s or '60s, where a trench-coated Charles Aznavour might have one Dubonnet standing up at the counter on his way somewhere else. Where Anna Karina and Jean-Paul Belmondo may duck in out of the rain to play the jukebox a bit and tip liqueur into tiny glasses. Here instead of the Olympian nightlife we see the simple pleasures of the local bar, accessible and casual, designed for daily use.

Neither of these styles is prevalent in actual bars in the United States today. The enormous, flashy clubs are too expensive to run, especially when folks prefer Facebook to floorshows. The corner bistro and the Mediterranean priorities it reflects are out of step with our work- and car-centered lives.

But then there's New Orleans and its French Quarter, where the usual rules do not apply. It is here that the world welcomed Manolito, an alluring alcove committed to Cuba and dedicated to the Daiquiri.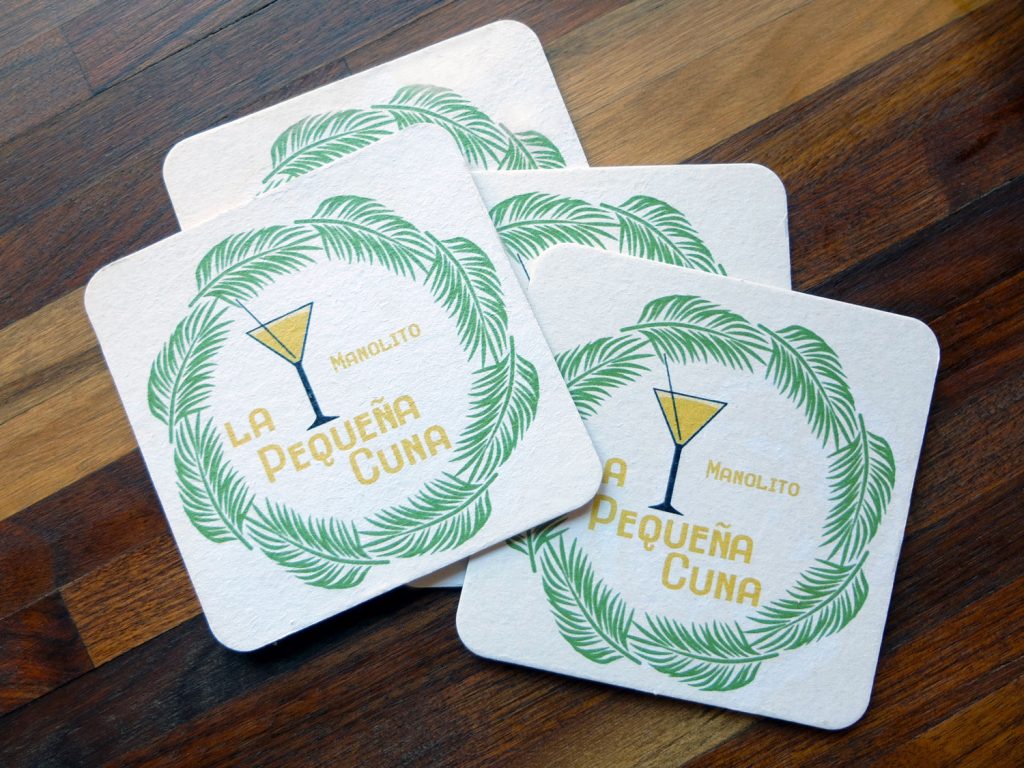 The bar draws the connection between New Orleans and Havana as Caribbean cousins. "The two cultures are so similar, there is a reason the two cities look alike," stated Nick Detrich, one of three bartending co-owners of Manolito along with Chris Hannah and Konrad Kantor. "You have the same Creole-style buildings. There are two different languages, but people communicate in a similar way. You go to a bar to do more than just drink. You listen to a little music, enjoy the atmosphere."

Manolito is a small but comfortable space, and its menu is similarly focused. The starting point is a short list of traditional Cuban Daiquiris of the types made famous at El Floridita, expanding to a handful of other Cuban rum specialties and new creations that mix in New Orleans influences. Three hefty electric blenders dominate the bar, necessary for Daiquiris in the El Floridita tradition, but Manolito has even more tricks to offer. Some drinks are thrown, another Cuban innovation to chill and combine a cocktail by pouring it between two tins repeatedly and, preferably, theatrically.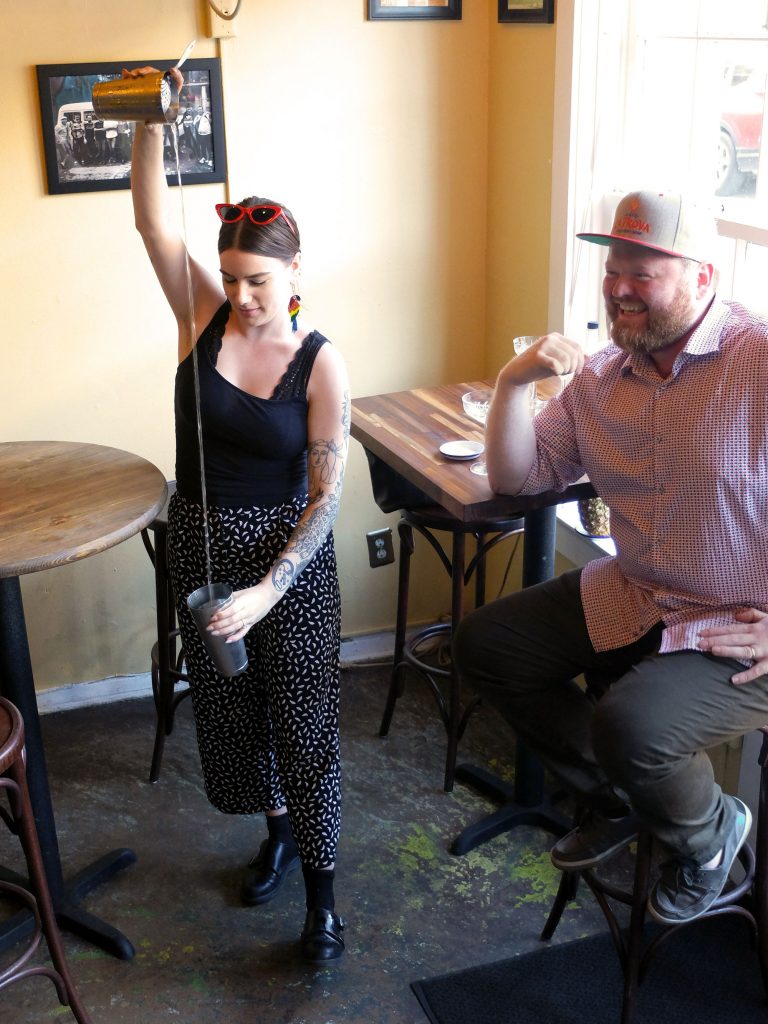 Maggie Morgan, Manolito's bar manager, is a strong proponent of the technique as an alternative to those stalwarts, shaking and stirring. "It really does change the experience. It makes it a little bit more velvety," she said. "Microscopic air bubbles are put into the drink so it has a nice, very soft effervescence." This is the preferred way to produce a Martini at Manolito, as well as the rum variant known as El Presidente.

Between its bright Daiquiris and velvet Martinis, Manolito's concise menu covers many moods. These are foundational drinks, appropriate to return to again and again. By emphasizing these crucial classics, the bar clears away the showy one-upmanship too often involved in contemporary craft cocktail menu creation, instead directing its attention to true conviviality. It's exciting to see a fundamental, well-honed program enthusiastically embraced by its neighbors.

Early in the day, people drop into Manolito for a Cuban sandwich or croquetas along with a proper livener, whether thrown or blended. It's an intimate enough space that it doesn't seem empty even when it's just you and the bartender. But by dusk, when the place is packed, proximity means everyone is at the same party, and agreeably so. The machines rumble to a contradanza rhythm. Silvery streams of thrown El Presidente magnetize all gazes. There is a hint of diamanté under that trench coat. As we cozily savor this neighborhood cabana, we're subsumed in a dazzling Hollywood gala after all.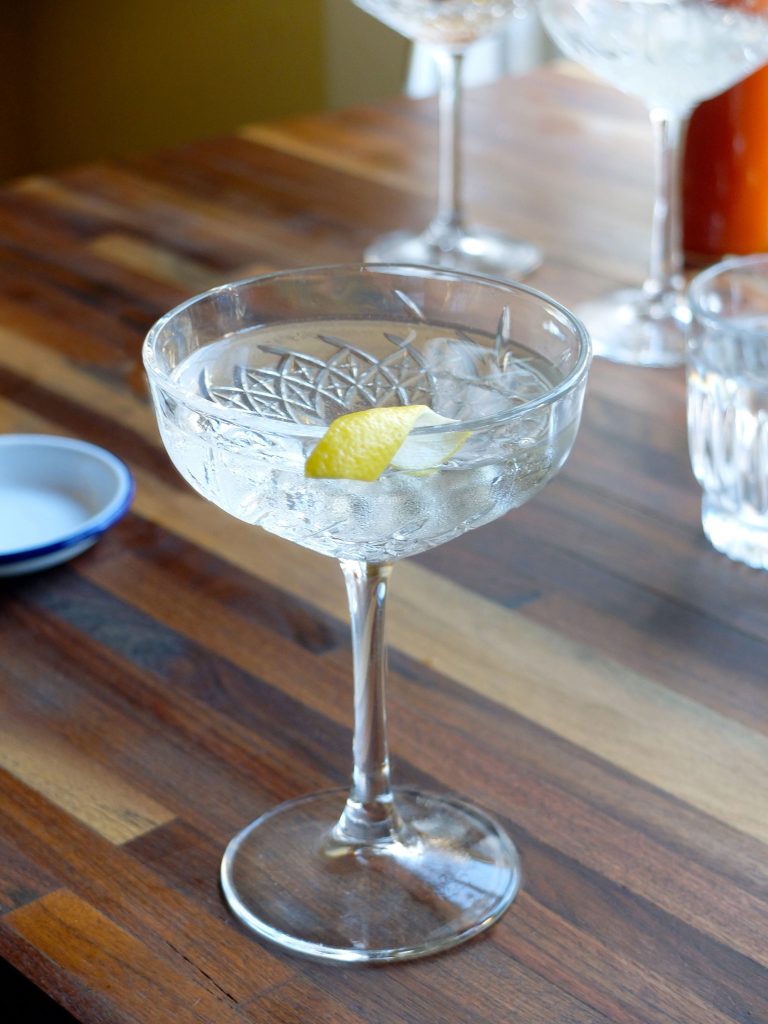 Manolito
508 Dumaine Street
New Orleans LA 70116